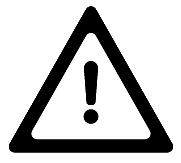 SAFETY!
ROOM TO RENT is an official certified company with licence to rent out rooms!
This means that our company has been approved by the municipality and, among other, must comply with the safety requirements and fire regulations set by the local fire department.

Safety requirements
Rooms:
All rooms have minimal two escape routes to the outside.
Fire-resistant doors for a minimum of 30 minutes.
Fire-resistant walls for a minimum of 30 minutes per room.
Every room has a smoke detector, which is connected to the power grid and is provided with backup bateries.
Rooms on the second floor are provided with an escape aid with an emergengy escape ladder.
Kitchens:
Kitchens are equipped with a smoke detector / carbon monoxide alarm.
Kitchens all have a fire blanket.
Kitchens have a fire-resistant door with fireproof glass and are fitted with a closing device.
Hallways:
Hallways are equipped with an approved fire extinguisher.
Second floor hall is equipped with smoke detector / carbon monoxide alarm.
Escape routes:
Each room has at least two escape routes.
First floor has a balcony with fire escape / escape route to the garden.
Second Floor has a fire ladder / escape route to the flat roof.
Informative
Escape-Aid Mobile safty ladder (rooms at second floor).
The Escape-Aid is a movable emergency escape ladder. The ladder is hung with hooks on the window frame.
The Escape-Aid is 4.5 meters long. The ladder is packed in a sturdy plastic case that is easy to store. Always keep your ladder in the room!
Cage ladder.
In case of calamities it is very important that the property can be abandoned quickly and safely. At the back of the apartment at number 36 we therefore have a cage ladder with escape platform. The ladder is made of anodized aluminum alloy.
Escape ladder roof.​
On the hallway at the second floor is an aluminum fire escape ladder with a light dome which give access to the flat roof.
Firefighting measures.
Our Fire blankets are the best blankets that are available on the Dutch market. That's just easy to say, but the tests indicates this as well, proven by the British test for fire resistants.
First Aid Kit.
For the safety of our tenants we have a first aid kit on all hallways.