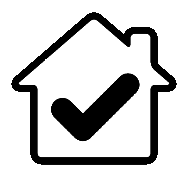 ROOM-TO-RENT is a room rental business for highly educated international incoming exchange students/interns or expats. We offer furnished rooms for short-/longstay in Voorburg (border The Hague). Address: Heeswijkstraat 36-38 Voorburg, zipcode 2275 EE The Netherlands.
ROOM-TO-RENT can be found on the websites of: KABK Royal Academy of Art, Royal Conservatoire The Hague, InHolland, TU Delft, and the municipality of The Hague / Gemeente Den Haag: see links on this site.
We assist with finding housing in other cities such as: The Hague, Rotterdam, Delft, Rotterdam, Leiden, Amsterdam, Utrecht etcetera.
Contact us by email: please send us an introduction text and your contact details. We will reply as soon as possible.